Features
Excellent for advertisement, trade shows, POPs, and menu boards.
Ultraslim design that compliments any wall.
Uniform illumination with no heat spots.
Low energy consumption. Over 40% less energy consumption than traditional light boxes.
The front-load hatch frame makes the changing of graphics easy and fast.
Environmentally friendly.
CONTACT FOR A QUOTE
DOWNLOAD THE BROCHURE
Dimension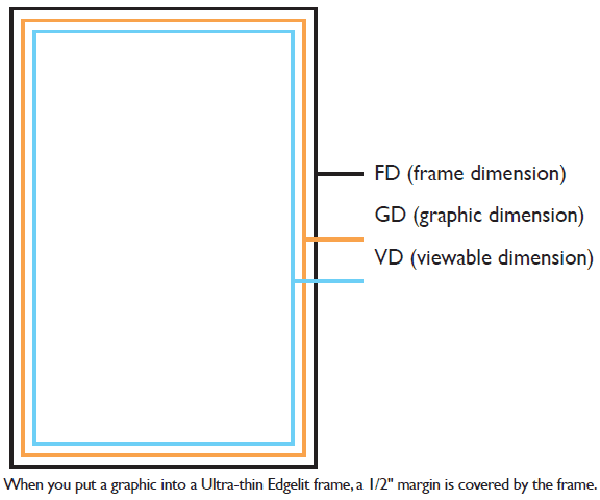 "Shining a New Light On All Your Advertising Methods. "
With frames as thin as 3/4" makes it ideal for slim displays; whether in advertisments, trade shows, POPs and menu boards.
Modular Design with Visual Appeal
Modular design light box that radiates rich color and uniform brightness, with no heat spots. Its ultra-slim design and edge-lit light panel compliments any wall.
Low Energy Consumption and Environmentally Friendly
Over 40% less energy consumption when compared to traditional light boxes.
User-friendly Design Features
Front load hatch frame and bezels that snap open (forward) allows for the easy and fast changing and replacement of pictures and graphics.
Download more information