Features
Channel Letter Signage Lighting
As a leading LED lighting solution provider in low-profile channel letters, Bitro is proud to introduce its latest innovative product, PICO. It is small and flexible allowing for easy installation in very narrow and low-profile applications. PICO also offers consistent colors as well as the widest beam angle in its class. With its robust body design, PICO is suitable for use in all dry and damp locations.
Features
Perfect for small channel letters with narrow strokes
Widest beam angle in its class
Packed with Bitro's strict LED control for color consistency
Semi-rigid wire for easy cable management
Easy-peel double-sided tape
High lumen efficacy, 110 lm per Watt
Maximum 150 modules per Class 2 power supply
CONTACT FOR A QUOTE
DOWNLOAD THE BROCHURE
Models & Dimension
| Models/Part | Description |
| --- | --- |
| PCO-P1-BW65 | PICO Bright White 6500K |
| PCO-P1-DW50 | PICO Day White 5000K |
| PCO-P1-SW40 | PICO Soft White 4000K |
| PCO-P1-WW30 | PICO Warm White 3000K |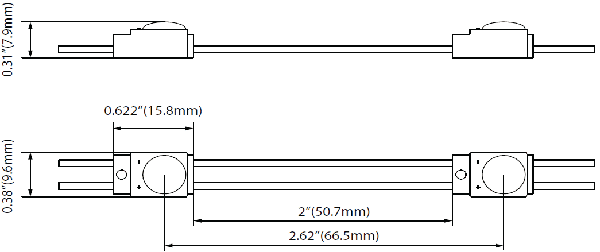 Designed To Power RESNO letters
Designed by Bitro to power Resno's thin and low profile letters.
Clean and Pure Lighting
Designed to deliver effective coverage for low profile letters with no phosphor lines
Flexible and Controllable Wire
Wire stays in place and does not affect the illumination of low letters.
Superior Weather Protection
Reliable performance in any environment; whether damp or dry.
Download more information