Features
New and improved version of the original Lattice.
Exceptionally uniform illumination.
Reliable and predictable lighting results.
Powered by Bitro's Top Tier LED chipset with LM80 data.
Easy to install, therefore requires less labor.
Highly efficient light output.
Equipped with Bitro's Constant Current Technology which guarantees reliability, longevity, and uniformity.
Manufactured with Bitro's Thru-wire connect which minimizes voltage drop.
For installation in dry and damp locations.
Backed by Bitro's 5-year warranty.
CONTACT FOR A QUOTE
DOWNLOAD THE BROCHURE
Models & Dimension
| Models/Part | Description |
| --- | --- |
| L2G-4H15-24VXXXX-600 | Lattice 2G 4H7, 600mm |
| L2G-4H7-24VXXXX-300 | Lattice 2G 4H7, 300mm |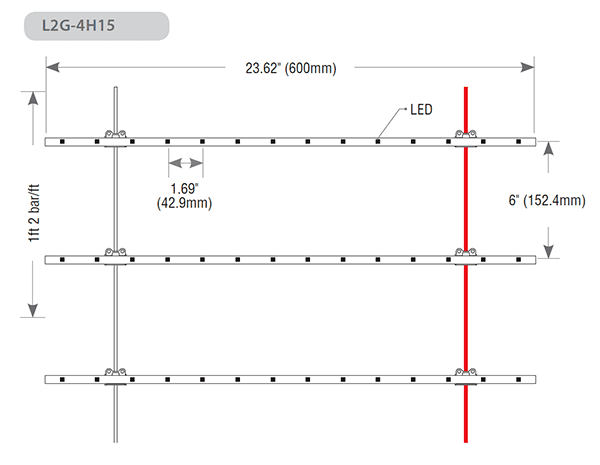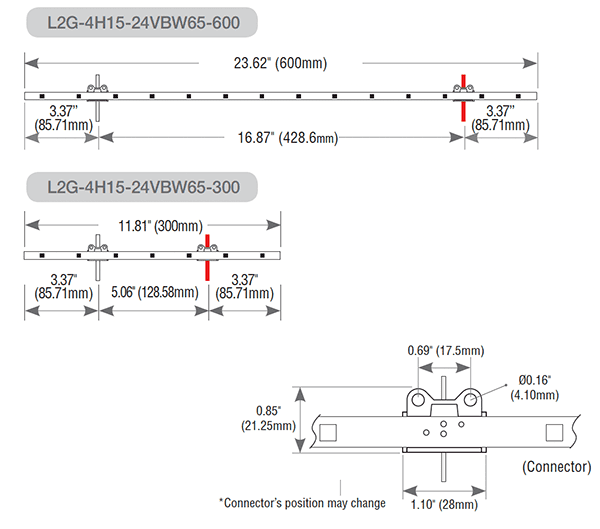 "New And Improved Version Of The Original Lattice Product."
Built on all the great features of its predecessor, L2G family of products is the latest addition to the industry-leading family of Lattice products.
LED Matrix Lighting System for Back Lighting Applications.
Upgraded mounting systems, up-to-date technology and top quality components makes it the most comprehensive and versatile lighting solution for the illumination of cabinet signs and general back lighting
Powerful. Efficient. Cost Effective.
With it various configurations, color options and brightness levels, the new Lattice 2G is cost effective; and more powerful and efficient with a 24V output.
A Versatile Product Family of Products
LT-GMX-BT-L2G-GM-4 - 447lm/sq.ft. LT-GMX-BT-L2G-GM-3 - 596 lm/sq.ft. BT-L2G-GM-60 - 745 lm/sq.ft. L2G-4H7 - 1134 lm/sq.ft. L2G-4H15 - 567 lm/sq.ft.
Download more information